Verifying your integrations takes a few clicks and ensures that hoteliers can easily find your products based on their existing systems.
Step 1: Login to Hotel Tech Report and go to your vendor dashboard.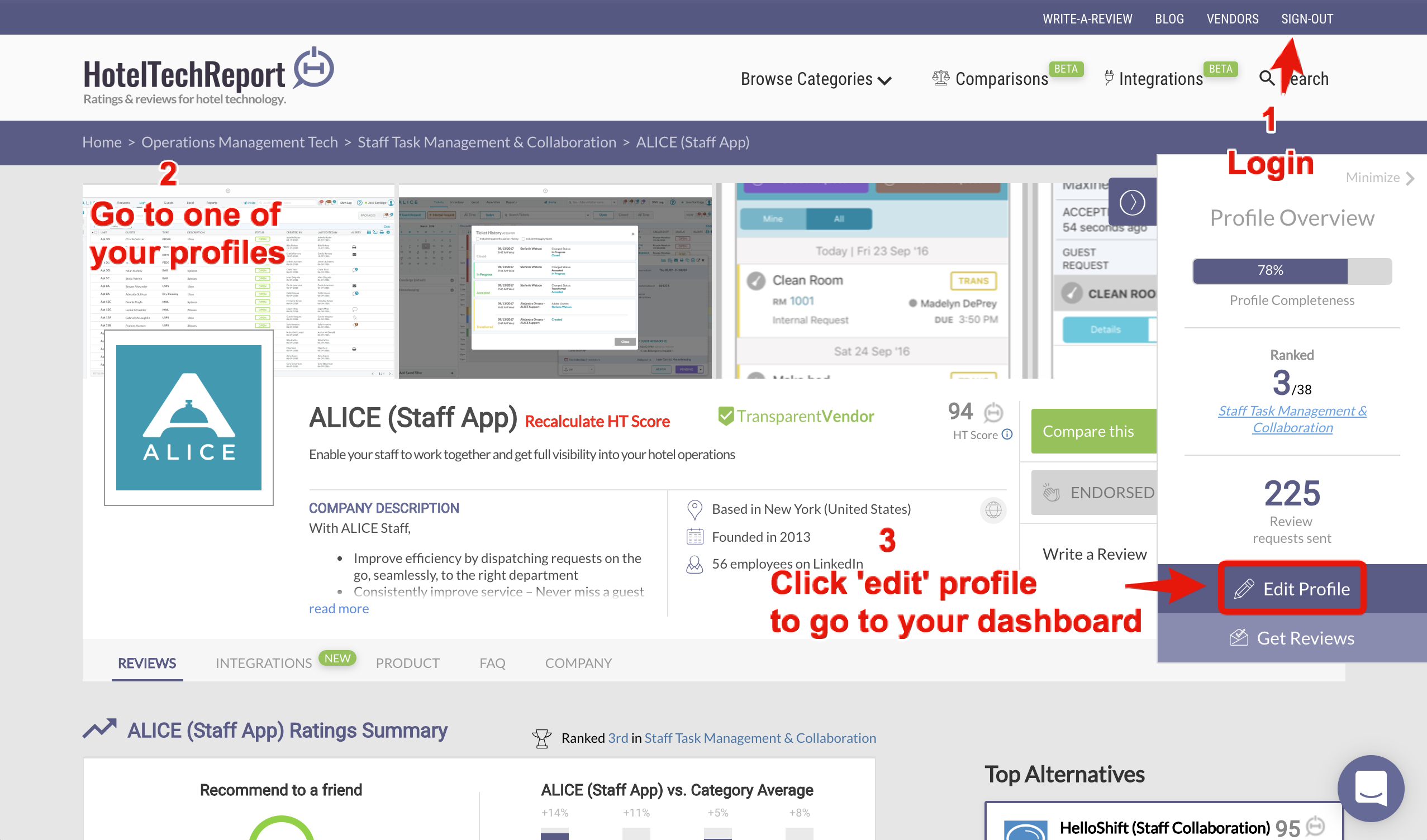 Step 2: Go to the integrations tab and scroll down past the 'List an integration' section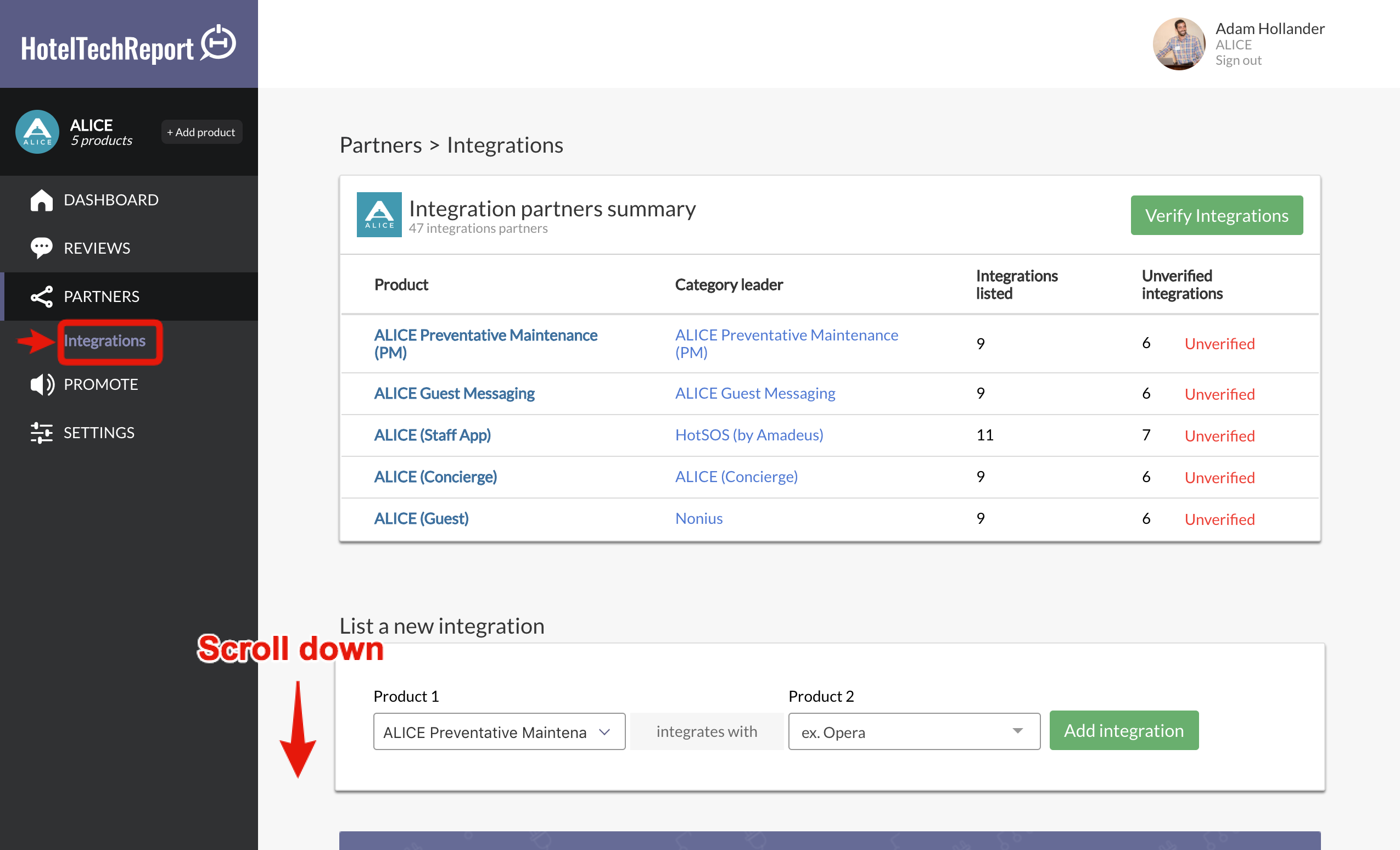 Step 3: Look for green verify buttons, these are the integrations that require verification
(Note: If you think an integration was listed by another vendor accidentally but doesn't exist, you may 'reject' the verification)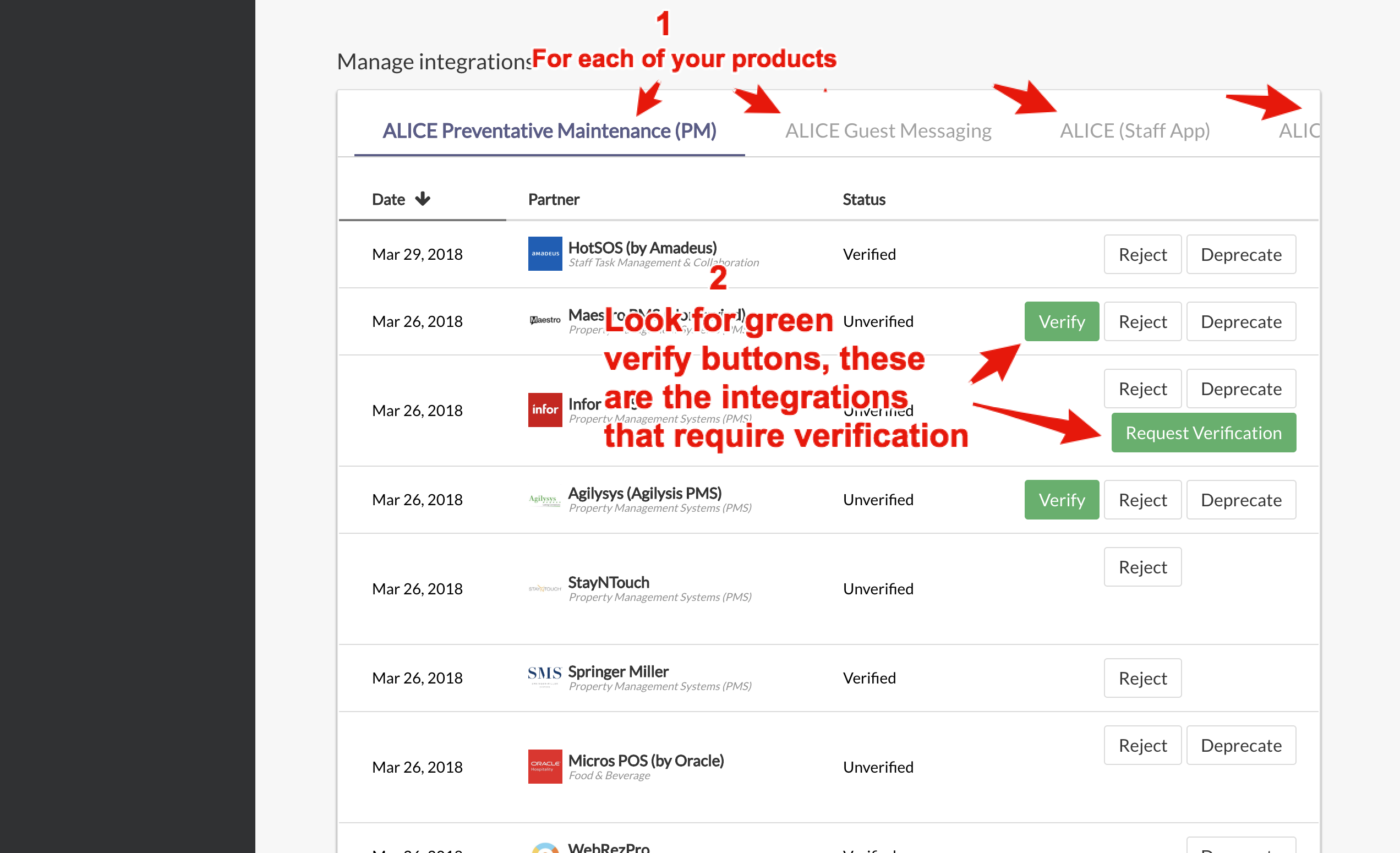 Have questions? 
Reach out anytime via the 24/7 live chat on site or read more about the integrations search engine and the most integrated companies live leaderboard.